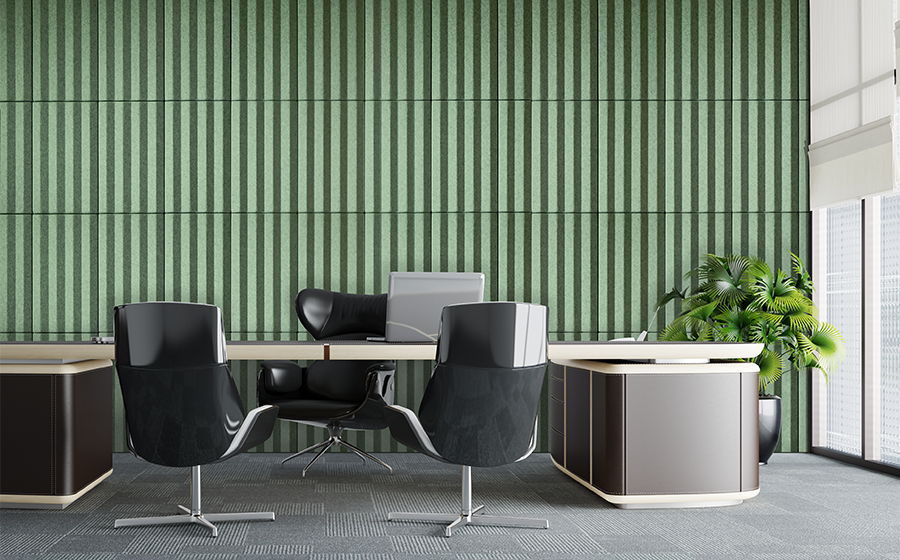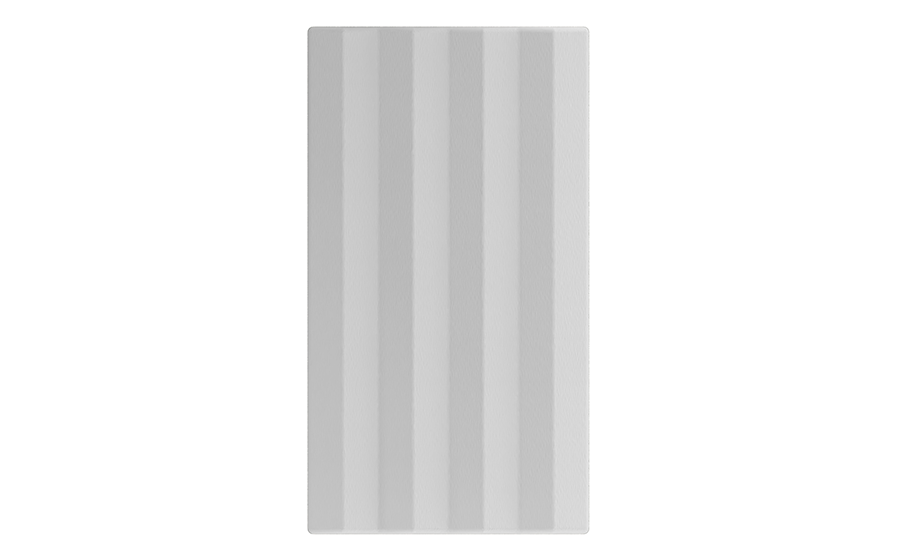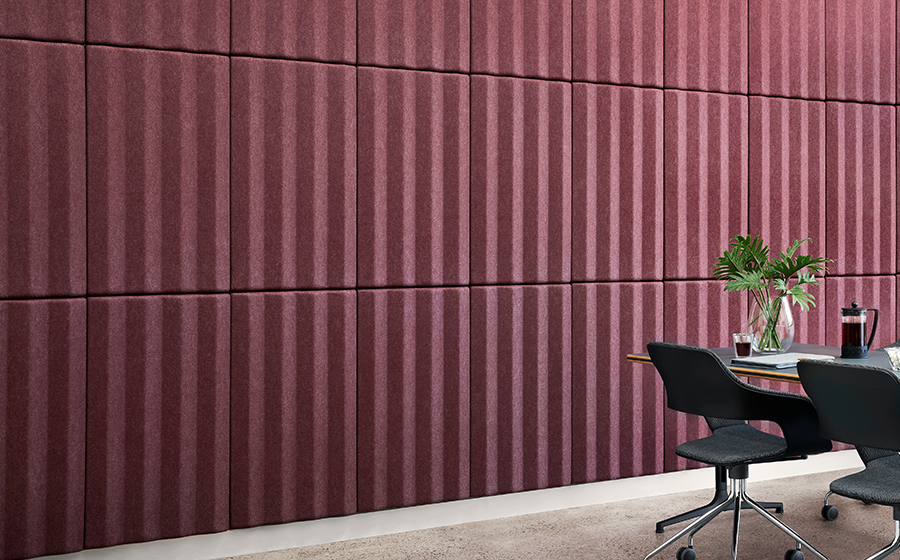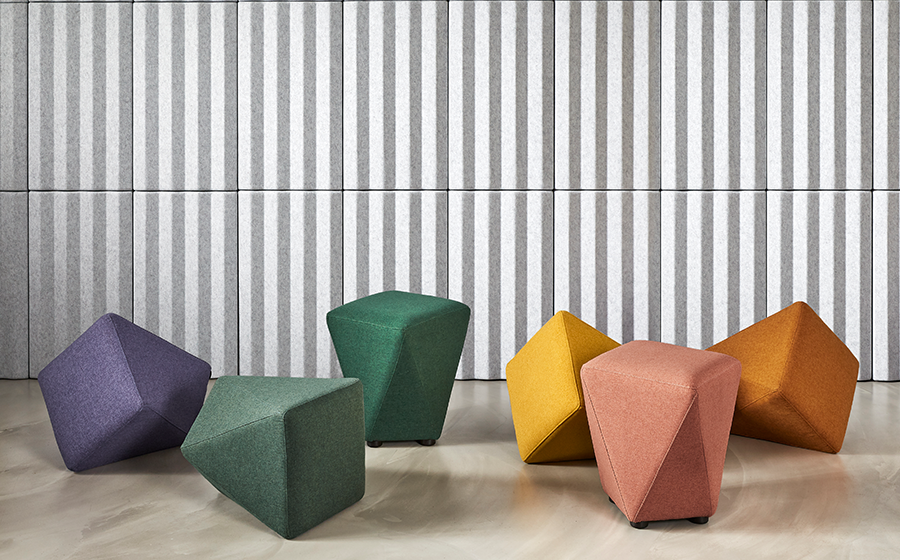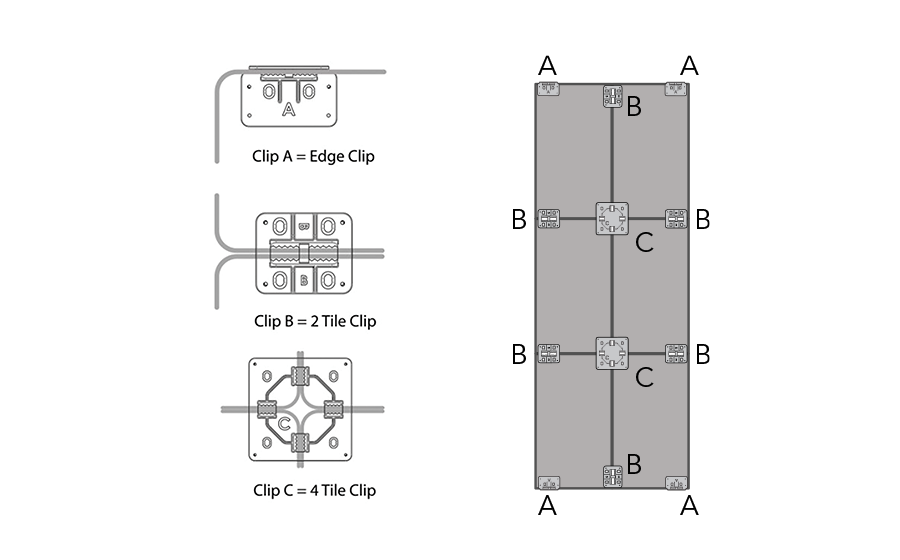 Ascent Tile
Rise above sound problems.
The peaked shapes of the Ascent Tile drape large spaces in linear allure with high-NRC style and quick installation.
Colors:
Product Description
The soft corrugated design and slight reveal of the Ascent Tile, designed by Woven Image, creates a consistent, dimensional look. The hollow, thermoformed tiles have a 50mm air gap and an optional infill. The Ascent can achieve an NRC of up to .90 to deliver upscale acoustics disguised as a sophisticated statement.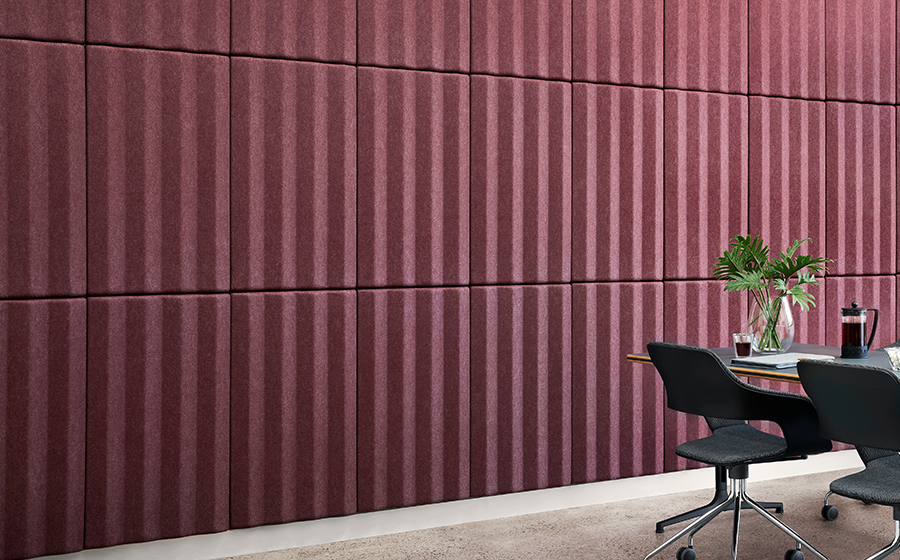 Product Specs
NRC: 0.70-0.90 determined by installation (optional infill).
The Ascent tile is ready to install on nearly any wall using the included clip system. Ascent ships in boxes of 6 tiles with clips for a 2x3 tile installation. These lightweight tiles connect easily for a quick, consistent installation and easy replacement.
Acoustic Solutions
Most rooms sound terrible and most people don't know what to do about it.
Kirei provides great-looking architectural design elements that are easy to understand, specify and install, are made from recycled content, and improve the acoustics and functionality of any room.